Drinking water facility is available at all the floors. Separate toilet facility is available on each floor for boys and girls.
Fully equipped conference facilities are available in the campus.  Hall can accommodate large number of attendees in air conditioned comfort. The audio visual facilities are digitally enhanced and designed for effective presentations with excellent auditory reception.
Very cosy, comfortable and convenient transport facilities are provided at affordable cost to the students who are day scholars and travel daily to the campus. Luxurious buses are available from Mira Road Station that pick and drop faculty members / students to and from.
Safety Provision including fire and other calamities
Fire Safety is vital in maintaining a safe learning and working environment at SLRTCE College. SLRTCE have been designed with up-to-date fire warning systems and fire suppression systems.Laboratory safety-
Laboratory safety begins with the employees and students working in the labs.  Safety is each individual's responsibility. SLRTCE College is dedicated to developing safety programs that protect each person in the laboratories and the environment.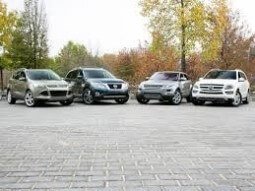 Two, wheelers four wheelers parking is available for students as well as staff.
Banking and ATM facilities
Our institute is associated with two/three bankers for quick disbursement of loan of the students with minimum rate of interest.The SLRTCE maintains its accounts with the leading nationalized bank. ATM facility for the Students and faculty are available about a few minutes' walk from the campus.
The College has installed Closed Circuit Television Cameras (CCTV) for the safety of staff, students and visitors and the protection of property and buildings. This requires areas of the college to be under 24 hour recorded CCTV surveillance.
LCD Projectors in classroom
Our classrooms are well ventilated spacious, equipped with overhead and LCD projectors along with public address system with proper arrangements of Laptop power supply.
Facilities for the physically challenged
Facilities are available for physically challenged person. Facilities like Wheelchair, Lift etc.
SLRTCE Institutions has the facility of a spacious and clean canteen that caters to the taste of all students. The canteen is provided with modern furniture and electrical automatic cooking and storing facilities, which provides hot lunch, snacks and beverages both to the students and staff at reasonable rates.
Cleaning/Janitorial Services
Restrooms and classrooms in the Engineering Center are cleaned every day. Conference rooms are cleaned twice per week; trash cans in offices are emptied once a week. Laboratories: Trash cans are emptied twice per week. Laboratory floors also are cleaned every day.
The SLRTCE campus has been interconnected through Wired as well as Wireless (Wi-Fi) Networks. The facilities provide access to internet, intranet, and institution based e-mail. With this infrastructure, the students of SLRTCE have access to all e-learning materials related to academics. In addition, online access to various reference books, journals, international papers has also been made available for the benefit of students.
In case of power failure backup facility is provided to Server Room and CCTV.