THE BEST PATH TO A BRIGHT CAREER
We, at SHREE L. R. TIWARI COLLEGE OF ENGINEERING, strive hard to continuously achieve academic excellence in the field of Engineering and aim to produce the most competent Engineers through objective and innovative teaching methods, consistent updating of facilities, welfare and quality improvement of the faculty and a system of continual process improvement.
Excellent Educational Record
Students have an excellent track record of meritorious achievements in academics, research, and placement in some of the best companies.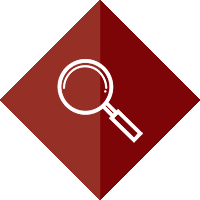 Model of Transparency
The Institute ensures transparency right from the admission process to evaluation and placements, upholding the access to complete information to every student and parent.
Unparalleled Teaching-Learning
Technology-enabled classrooms are used to upgrade the teaching-learning process along with the effective use of advanced classroom methodologies enhancing the student's cognitive development.
Our programmes are designed to stimulate your intellectual curiosity and turn you into innovators in the field of your choice.
LET'S CONNECT YOU

WITH THE RIGHT OPPORTUNITIES
The best in the industry to enhance your career prospects.
1000+
Industry Partners for Placements
1.2 Cr.
Highest UG Package Offered
LEARN FROM THE FINEST MENTORS
Our faculty is unmatched not only in their experience but also in their spirit to nurture young minds. Added to that, we regularly organize guest lectures where leaders from different fields in industry, bring to our students, real-life industry insights.
Mrs. Neelam Phadnis
ME, BTech 17+ Years Experience
Dr. Vinayak Shinde
Ph.D. , M.Tech, B.E., D.CM 20+ Years Experience
Ms. Aboli N. Moharil
ME ( EXTC) 12+ Years Experience
Mr. Rajesh Gaikwad
M.Phil, ME, MCA, 26+ Years Experience
Mr. Dhiraj Singh
M.Tech. 14 Years Experience
Dr. Roopali Lolage
Ph.D. (CS) 22+ Years Experience
Ms. Manjiri Gogate
ME (EXTC) 18+ Years Experience
SINGLE DESTINATION WITH COUNTLESS OPPORTUNITIES,
KNOW WHAT OUR STUDENTS SAY ABOUT US.
With our unrivalled faculty, we assist, guide and direct our students toward the best career opportunities and help them accomplish their dreams. We collaborate with our students to understand their needs and help them achieve their results by facilitating additional lectures from the industry's top most experienced gurus.
As a proud alum of Shree L.R. Tiwari College of Engineering, I owe a big thank you to this top-notch institution. The coursework was tough, but it helped me to develop the skills I needed to conquer the world. Shoutout to the amazing faculty who were always ready to impart their knowledge and support me through thick and thin. The placement cell deserves a special mention for helping me land my dream job at Hexaware Technologies. But what I cherish the most are the lifelong friendships I made in this welcoming community. Kudos to my college for giving me an unforgettable experience!
For an educational organization, collaborations are essential keeping in view that there is a constant need to stay in tune with the trends of various industries. Shree L . R . Tiwari College of Engineering has been fortunate to join hands with numerous firms and companies that have shared their expertise and vision for our students.
Blogs
Innovation has been the foundation of major agricultural advancements that have improved food security in India. While the 1960s saw high-yield dwarf crop varieties enter breeding research, the Green Revolution
Read More »