Looking for a college with top-notch facilities is crucial in ensuring an enjoyable and productive learning experience. Shree L.R. Tiwari College of Engineering (SLRTCE) in Mumbai provides state-of-the-art classrooms, laboratories, libraries, recreational spaces, sports facilities, and student housing to enhance the academic journey of their students. With top-notch technology, equipment, and amenities, SLRTCE creates a conducive environment for learning and research. The college's excellent facilities help students achieve their full potential, cultivate their talents and interests, and prepare them for future success. Students must carefully assess available facilities when choosing a college to ensure access to the best resources and opportunities for growth, and SLRTCE is a great option to consider.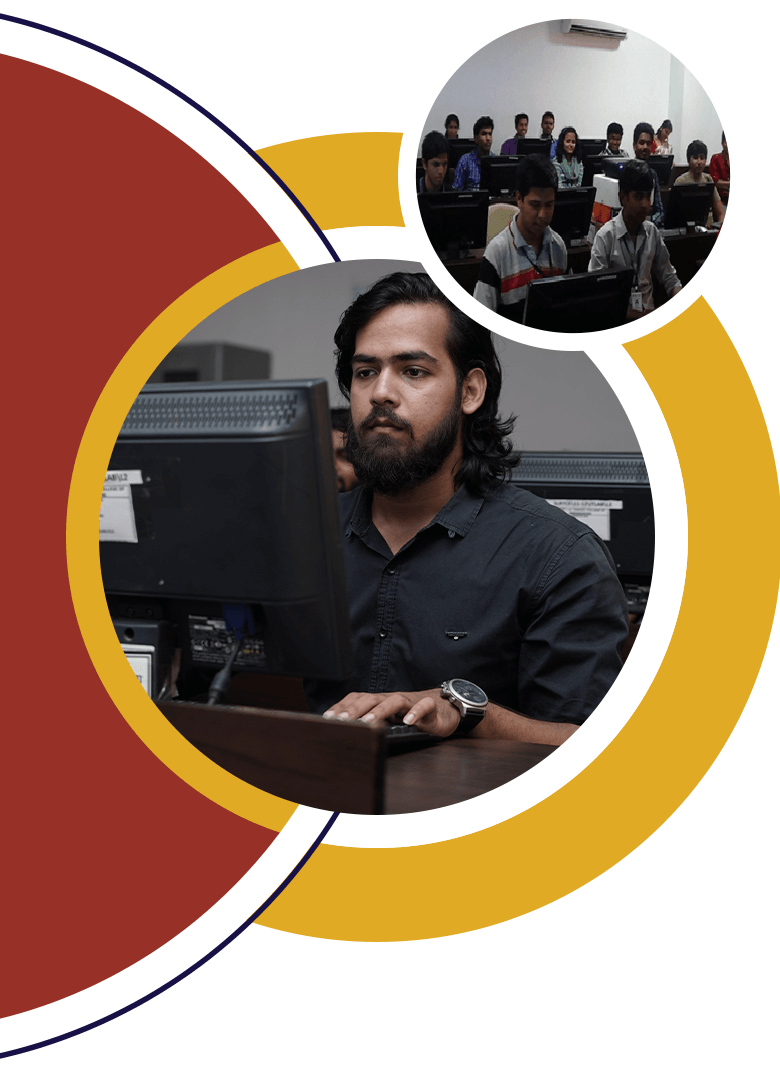 Laboratories being the focal point in an Engineering College, care has been taken to equip them with highly upgraded instruments and accessories. The Computer Center and has latest models of desktop PCs from Lenovo, an internationally acclaimed brand. All PCs are linked to a high-end IBM server through a structured LAN.
Elevate Your Digital Learning Experience at Shree L. R. Tiwari College of Engineering's Computer Center
In today's digital age, a cutting-edge Computer Center is a cornerstone of academic excellence. At Shree L. R. Tiwari College of Engineering, we've spared no effort in creating a state-of-the-art Computer Center to empower our students with the latest technology and resources. Our Computer Center boasts high-end desktop PCs from Lenovo, a globally recognized brand, all seamlessly connected to a powerful IBM server through a structured LAN.
Supporting Academic Excellence
Our commitment to academic excellence is reflected in the resources we provide. The Computer Center is not just a place for digital learning; it's a space where ideas are born, innovations take shape, and the future of engineering is crafted.
Experience the Future of Learning, Join us at Shree L. R. Tiwari College of Engineering and experience the future of learning at our state-of-the-art Computer Center. Whether you're a student looking to expand your technical knowledge or a faculty member seeking research opportunities, our Computer Center is here to empower you on your journey to success.
Discover a world of possibilities in the digital realm. Join us and be a part of our vibrant academic community that thrives on innovation and technology. Welcome to the future of engineering education!
Participation of more than 2000 students from all branches offers an unparalleled competitive environment and a platform for students to showcase their talent and compete in a highly charged and competitive ambience with highly equipped sports facilities.
Various sports events like athletics , Cricket (overarm, box, glow), Football, Rink, Kabaddi, Volleyball, Throw ball, Badminton, Chess, Carrom , Table tennis, Devil circuit, Arm wrestling, Tug-of-War.Boys and girls participate equally and compete together. The Prize distribution ceremony for AY 2019-20 was held on 10 Feb 2020 in which 32 trophies, 150 gold medals, 150 silver medals, 26 bronze medals and cash prize worth Rs. 1, 00,000 was awarded to winners for different events.
At Shree L. R. Tiwari College of Engineering, improve Your Competitive Spirit
At Shree L. R. Tiwari College of Engineering, we take pride in developing our students' competitive and physical capabilities in addition to their academic achievement. More than 2000 students from all academic streams gather on our expansive sports field, which is more than simply a playing surface, to demonstrate their skills, compete in exciting events, and build relationships with one another. We provide our students with an unrivaled climate of competition through the use of cutting-edge sporting facilities and a wide variety of sporting activities.
Are you ready to be a part of this vibrant sports culture? Shree L. R. Tiwari College of Engineering provides not only top-notch academic education but also a platform for you to excel in sports and showcase your talent. Our sports ground and facilities are here to help you unleash your potential and become a champion in your chosen sport.
Explore our sports facilities, join our sports teams, and be a part of the winning tradition at Shree L. R. Tiwari College of Engineering. Embrace the thrill of competition and the joy of victory. Join us in celebrating the spirit of sportsmanship and excellence!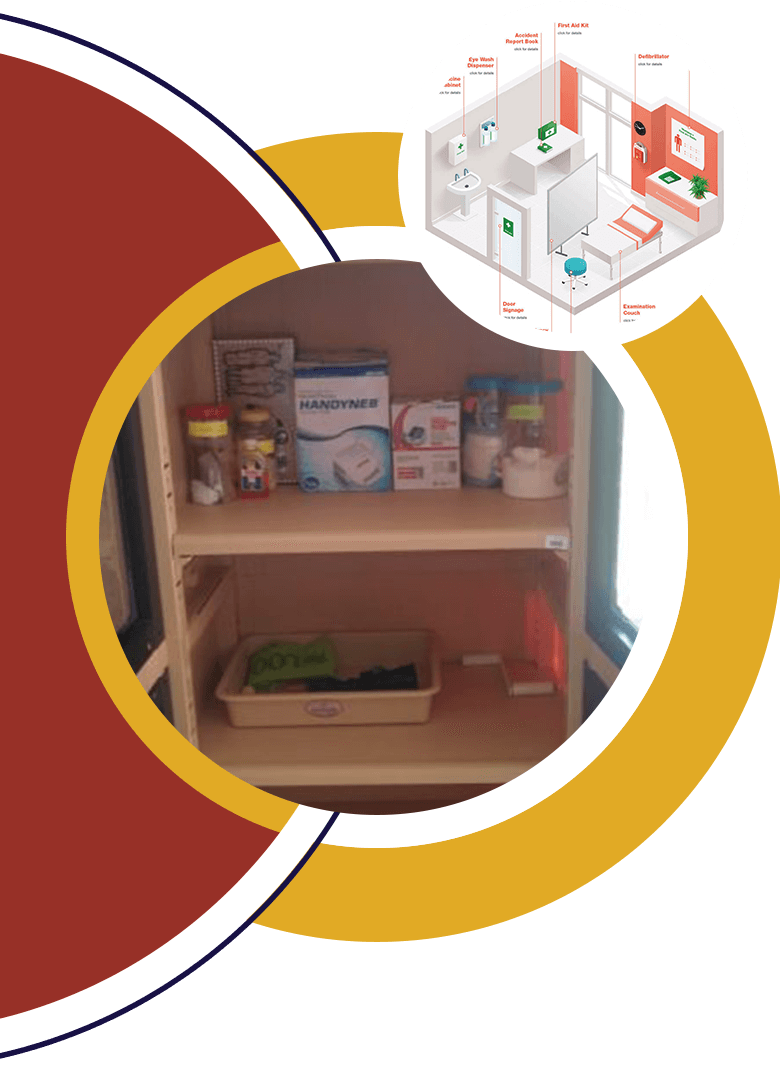 First Aid with all accessories are kept in the laboratories where moving machinery is installed and also at strategic locations. Emergency medical care and first-aid is available in the campus. First-aid boxes with all accessories are kept in all laboratories and other strategic locations. Doctors and Nurses are available on call.
First Aid & Emergency Medical Care at Shree L. R. Tiwari College of Engineering
Your Peace of Mind Matters
When you choose Shree L. R. Tiwari College of Engineering, you're choosing a safe and responsible educational institution that prioritizes your safety. We understand that a secure learning environment is crucial for your success, and we are committed to providing just that.
Your peace of mind matters to us. With our comprehensive first aid and emergency medical care services, you can focus on your studies and activities, knowing that you're in good hands.
Discover a campus where your safety is paramount. Join us at Shree L. R. Tiwari College of Engineering and experience a nurturing environment that cares for your well-being.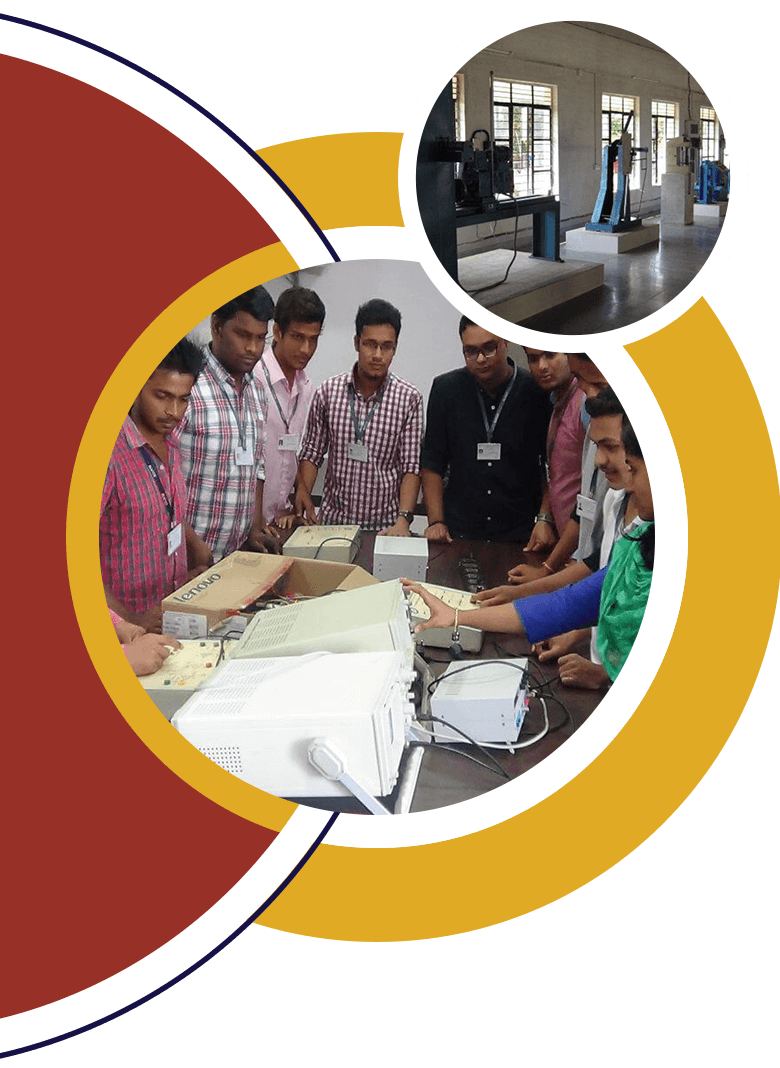 The workshop measuring 2916 sq. ft. is equipped with necessary equipment and tools required to train the students in prescribed trades like Carpentry, Fitting, Electrical Board Wiring and PCB Laboratory Exercises. Experienced staff and workshop assistants help the students to acquire hands-on experience in basic engineering skills.
SLRTCE has a spacious Digital Library with a huge reading room as well as a computer centre, open to students and faculty members for reference and research. The library has a rich collection of 20676 books, 69 National & 26 International Journals and 1100 CDs for learning. The institute has subscribed to Springer Nature E-books (Intelligent Technologies & Robotics) and Springer Nature E-Journals Includes 100 IT/CMPN Journals, 10 ETRX/EXTC Journals, 4 Life time Subscription for CS. The Library provides NPTEL Video Lectures for the advanced learning of concepts and upgrading of knowledge. All students and faculty members of the institute are permitted to make use of library facilities, following a code of Ethics to maintain the system and uphold its sanctity. The library greatly facilitates both undergraduate and post graduate students in writing papers during research work. Specific software is installed in the computer systems and is used to check for plagiarism. Books and journals are issued freely to all students irrespective of any barrier.
Virtual Labs is a project initiated by the Ministry of Human Resource Development (MHRD), Government of India, under the National Mission on Education through Information and Communication Technology (NMEICT).
Good lab facilities and updated lab experiments are critical for any engineering college. Physical distances and the lack of resources often make it difficult to perform experiments, especially when they involve sophisticated instruments. Also, good teachers are always a scarce resource. The 'Virtual Labs' project addresses this issue of lack of good lab facilities, as well as trained teachers, by making remote experimentation possible. With the present day internet and computer technologies, these limitations no longer hamper students and researchers in enhancing their skills and knowledge. Also, in a country such as ours, lab resources need to be shared with fellow researchers to the extent possible. Yet another objective is to arouse the curiosity of the students and permit them to learn at their own pace. This facilitates the absorption of basic and advanced concepts through simulation and remote experimentation. Internet based experimentation further permits use of resources – knowledge, software, and data available on the web, apart from encouraging skillful experiments being simultaneously performed at points separated in space
Shree L. R. Tiwari College of Engineering has set up Nodal Center under College of Engineering Pune Virtual Labs Initiative.
Specifically, the Virtual Labs project addresses the following:
The fully air-conditioned seminar hall is an ideal venue for seminars and international conferences. It includes the latest digital sound system with extra woofers, LCD projectors and an automated screen inorder to cater to the diverse needs of the participants and the presenters.
Sports Ground
FIRST AID ROOM
Workshop
Library
Virtual Lab
Seminar Hall