"तकनीकी संस्थाओं का ज्ञान – स्वैच्छिक संगठनों का अनुभव – सरकार के संसाधन
सभी को मिलाकर गांवों के विकास के लिए "
Unnat Bharat Abhiyan is inspired by the vision of transformational change in rural development processes by leveraging knowledge institutions to help build the architecture of an Inclusive India.
The Mission of Unnat Bharat Abhiyan is to enable higher educational institutions to work with the people of rural India in identifying development challenges and evolving appropriate solutions for accelerating sustainable growth. It also aims to create a virtuous cycle between society and an inclusive academic system by providing knowledge and practices for emerging professions and to upgrade the capabilities of both the public and the private sectors in responding to the development needs of rural India.
Under the UBA program all Participating Institutes are adopting a cluster of five villages in consultation with Districts Collectors. A letter in this regards has already been circulated to Districts Collectors by MHRD. Shree L. R. Tiwari College of Engineering  , Mira road adopted a cluster of 5 villages namely as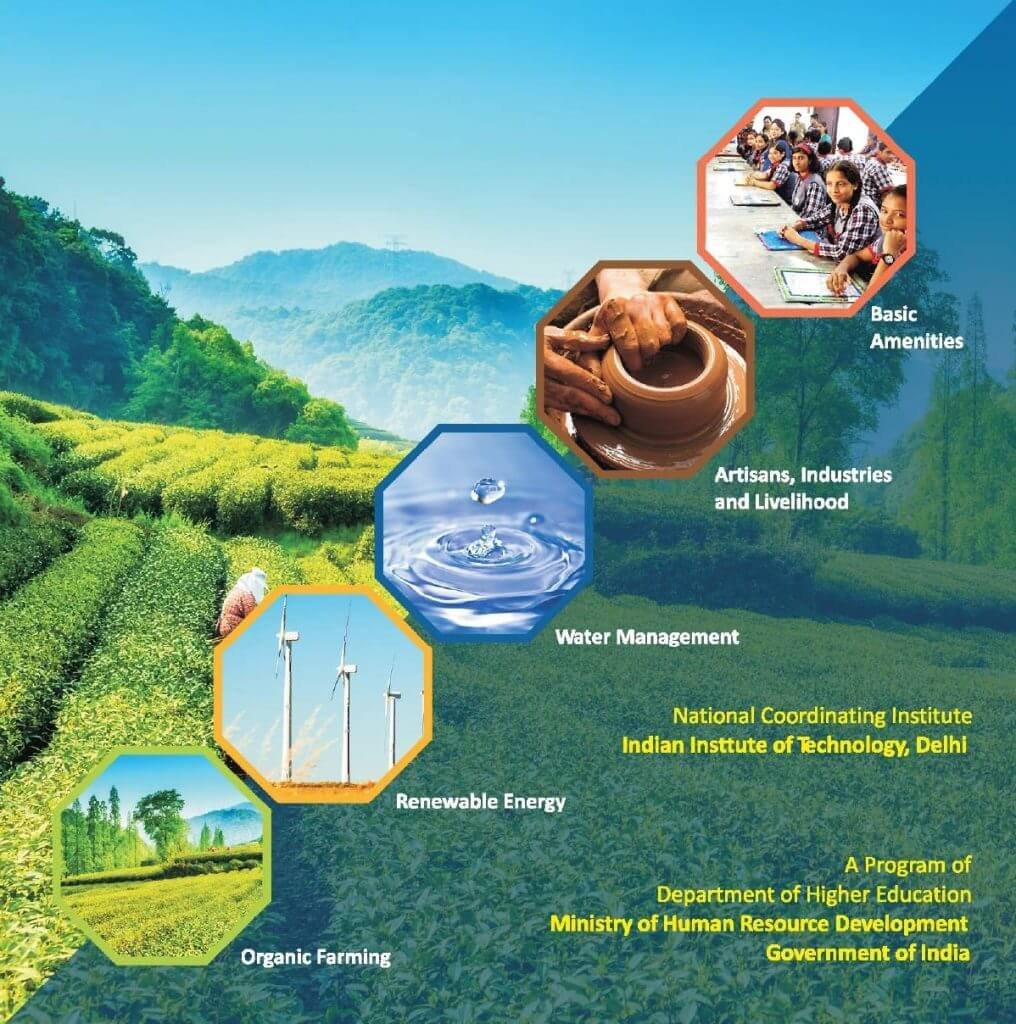 Steps of preparing Village Development Plan
Identification of the village and key persons for knowledge input
Social Mobilization through hamlet meeting and village meeting.
Conducting primary survey and secondary data collection.
Analysis of data, identification of problem, issues and potential.
Interaction with the villagers and conducting Participatory Rural Appraisal (PRA) for the feedback.
Identification of agricultural mechanism for enhances productivity, available traditional technique for employment generation, increasing rural livelihood, improvement of basic facilities and improvement of quality of life.
Obtained input from the key persons and preparation of integrated village development plan.
UBA Cell or committee as per the interest (Faculties and Students) will be formed
Team will visit villages with proper discussion with Village people.
Awareness program will be  conducted about UBA in every village.
To find out feasible solution for every problem.
Try to implement  planed activity with UBA team.
UBA ACTIVITY REPORT 2022-23
No of Volunteers: 8  Program Incharge (PI): MRS. MAHESHWARI JADHAV 
| | | | |
| --- | --- | --- | --- |
| Sr. No. | Name of the activity | Date | No.of.participants |
| 1 | UBA Orientation Program | 20/9/22 | 52 |
| 2 | UBA team formation & assigning of the portfolios | 21/9/22 | 8 |
| 3 | Session on "Great Academic Leaders are Institution Builders" | 24/9/22 | 8 |
| 4 | Pre visit to the Gramsevak office of Depivali village for UBA survey permission | 10/07/2022 | PI |
| 5 | Celebrated Savitribai Phule Jayanti at Depivali village Gramsevak office | 3/1/202 | 7 |
| 6 | Conducted Village survey and Household survey of Depivali village | 3/1/2023- 5/1/2023 | 7 |
| 7 | Conducted stationary donation drive in the ZP school of Depivali village | 6/1/2023 | 7 |
| 8 | As per the requirement from UBA, Prepared a short video of UBA activities and submitted to UBA for displaying it on National Youtube channel | 8/2/2023 | 7 |
| 9 | Attended "Special Orientation Workshop" for participating institutes organized by UBA | 21/2/2023 | PI |