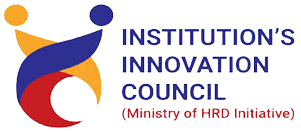 Unleashing Innovation: SLRTCE's Institution's Innovation Council (IIC) Leads the Way
SLRTCE is proud to be a part of the Institution's Innovation Council (IIC) established by the Ministry of Education (MoE), Govt. of India. This council is a part of the MoE's Innovation Cell (MIC) which aims to foster a culture of innovation in all Higher Education Institutions (HEIs).
As a registered member of IIC, SLRTCE is committed to promoting innovation on our campus. We believe that innovation is key to creating a better future for ourselves and society at large. With the help of the IIC, we are working towards creating an innovation promotion eco-system that will enable our students, faculty, and staff to explore new ideas and turn them into successful innovations.
Through the IIC, SLRTCE is part of a network of institutions that are dedicated to promoting innovation. We are excited about the opportunities this presents and the potential for collaboration with other institutions to create a better future for all.
If you're looking to be a part of an innovative institution, look no further than SLRTCE. Join us in our mission to create a better future through innovation.
| | | |
| --- | --- | --- |
| Sr. No. | Name of Member | Key Role / Position assigned in IIC |
| 1 | Dr. Yogita Umesh Yerne | President |
| 2 | Mrs. Uma Goradiya | Convenor |
| 3 | Ms. Tanvi Thakur | Innovation activity coordinator |
| 4 | Mr. Rajesh Gaikwad | Start-up activity coordinator |
| 5 | Mr. Saurabh Suman | Internship coordinator |
| 6 | Ms. Rupali Pashte | IPR activity coordinator |
| 7 | Mr. Radhika Thakre | YUKTI Coordinator & Social Media Coordinator |
| 8 | Mr. Sandeep Dwivedi | ARIIA Coordinator |
| 9 | Ms. Prajakta Mukadam | NIRF coordinator |
| 10 | Dr. Vinayak Shinde | Member |
| 11 | Mr. Durgesh Pal | Member |
| 12 | Ms. Tarannum Khan | Member |
| | | |
| --- | --- | --- |
| Sr. No. | Name of Member | Key Role / Position assigned in IIC |
| 1. | Ms. Tanvi Thakur | General |
| 2. | Mr. Rajesh Gaikwad | General |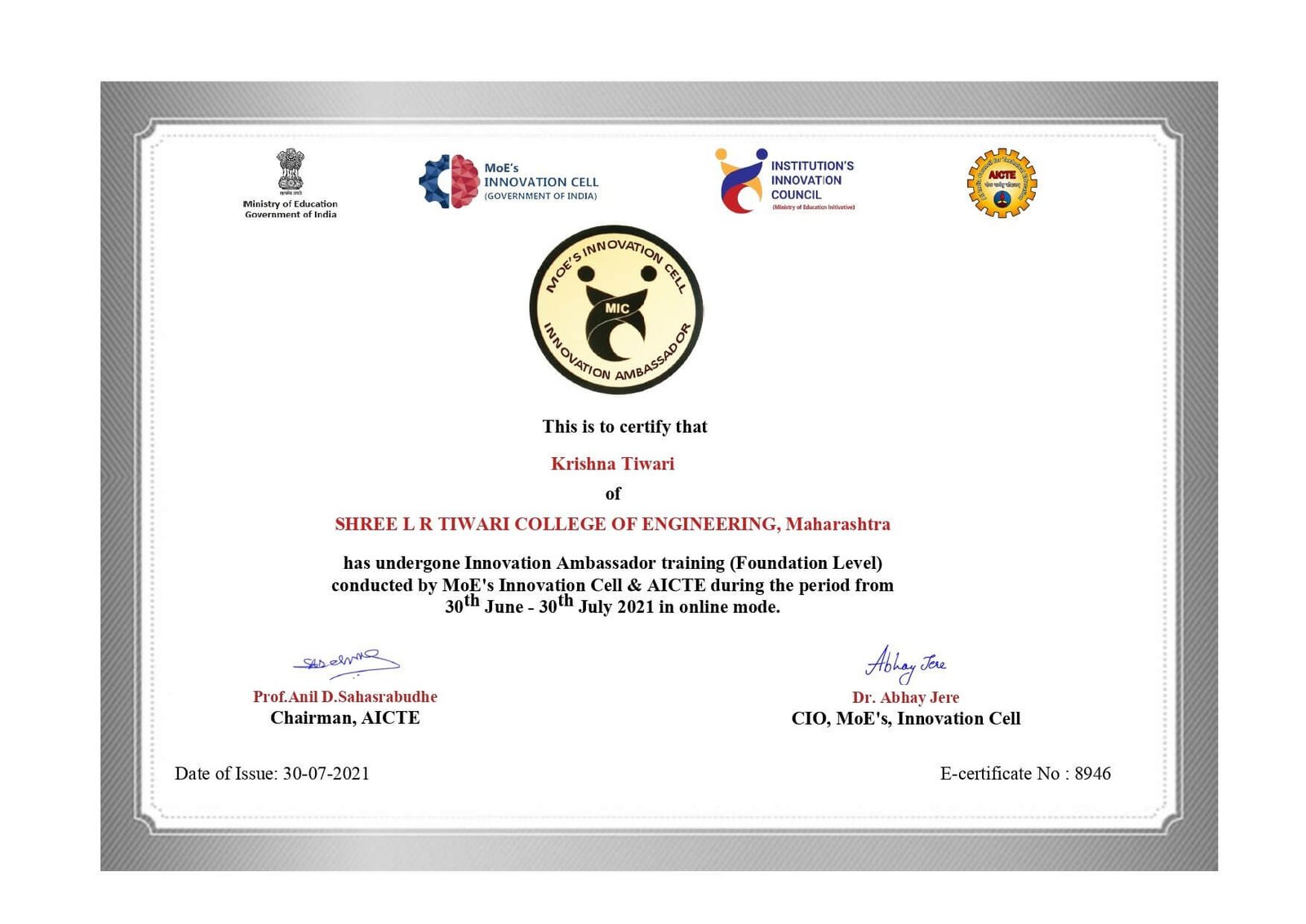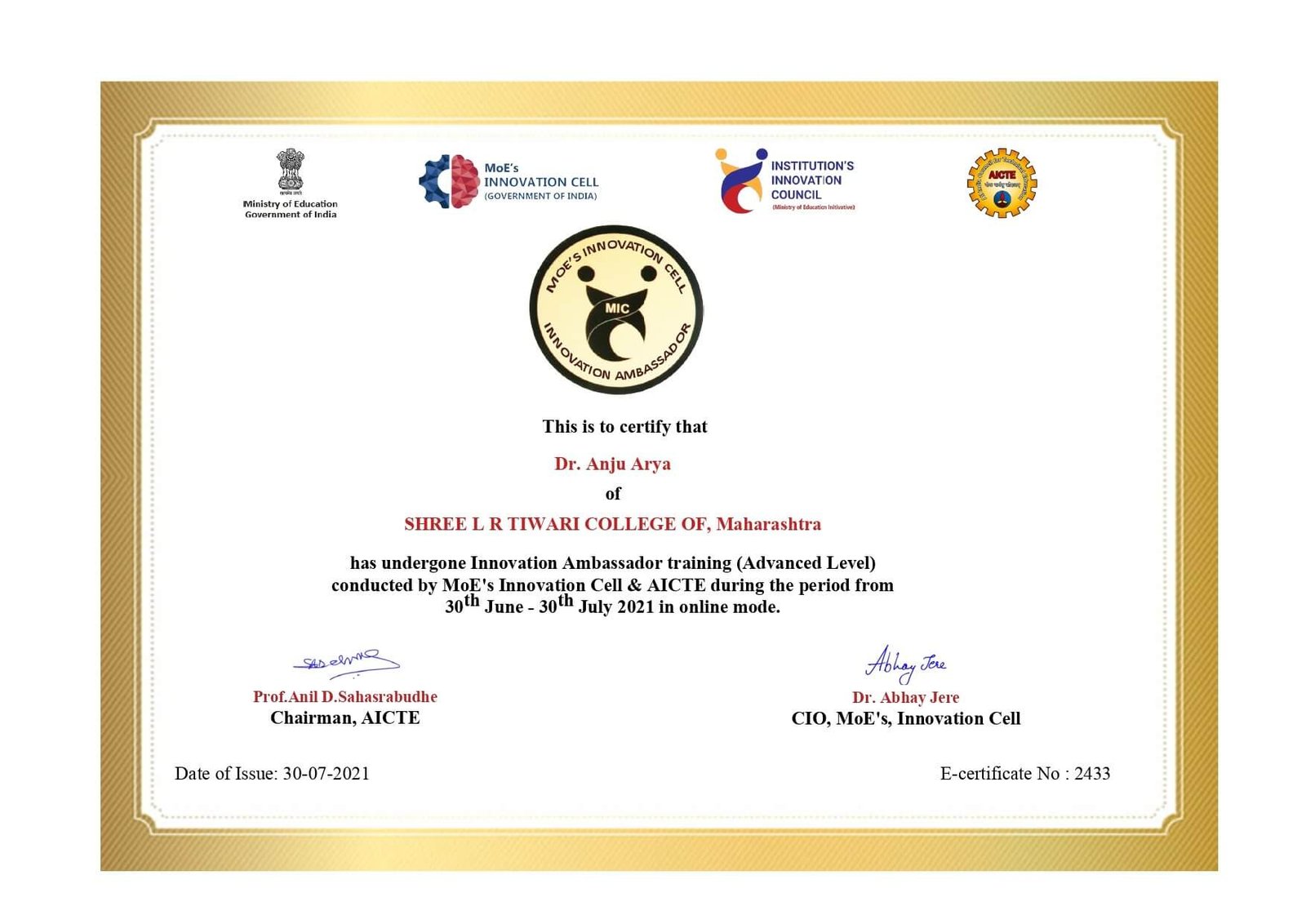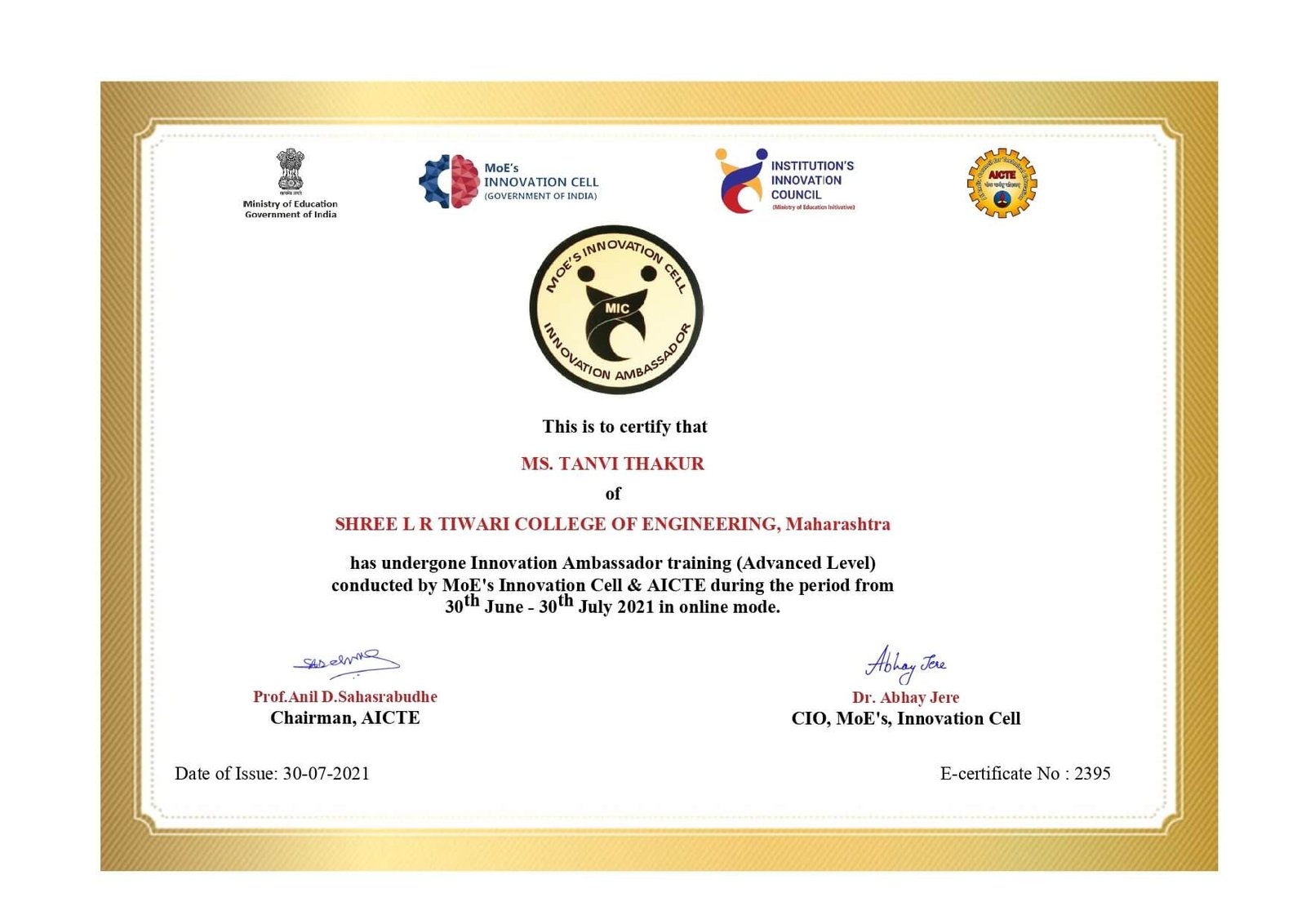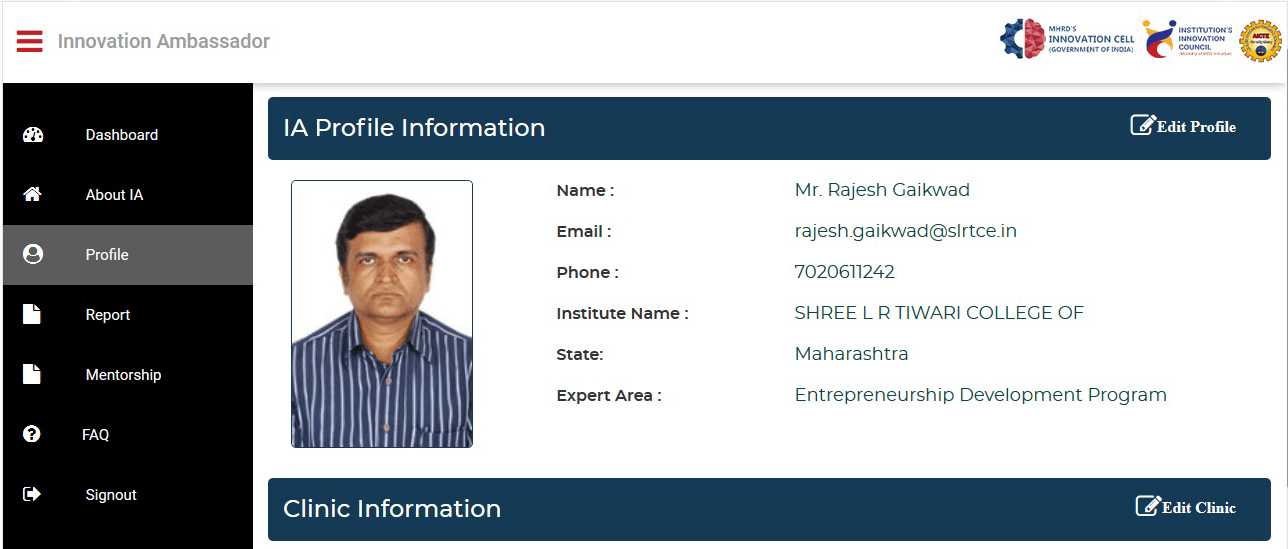 Revolutionizing Innovation: A Glimpse of SLRTCE's Institution's Innovation Council (IIC) Activities